News
June, 21th 2016
SESSIONS IN MADRID, AUGSBURG, ZURICH AND MUNICH
APPOINTMENTS IN MADRID: June 22. - 30.
I offer sessions in private dungeon upon request with early booking and prepayment.
Call +34 626884087 or email: sessions@dominasilvia.com
APPOINTMENTS IN AUGSBURG
Visit me in Augsburg for sessions at Studio Domicile Dark Emotion from
July 02. - 09.
Call for appointment ONLY during above mentioned periods +49 (0)176-29497435 or send email to sessions@dominasilvia.com
Next date: August 06. - 13.
SPECIAL EVENT July 6. at 16:00:
Gangbang with TV-slavegirl Selina
Two hours of pervy excess for bisexual Masters/Mistresses, slaves and TV/TS or interested couples. Free admission for single ladies.
Info and application: sessions@dominasilvia.com
SPECIAL IN SWITZERLAND
I´ll be available again for sessions in Zurich July 20. - 22.. and - among others - offer German goodies (golden and brown). New location:

Until then see further information here:
Call for appointment +41 767 631 881 or email me at sessions@dominasilvia.com
The legendary GANGBANG/BLOWBANG will take place for the 6. time - first time in the new location FemDom August 19.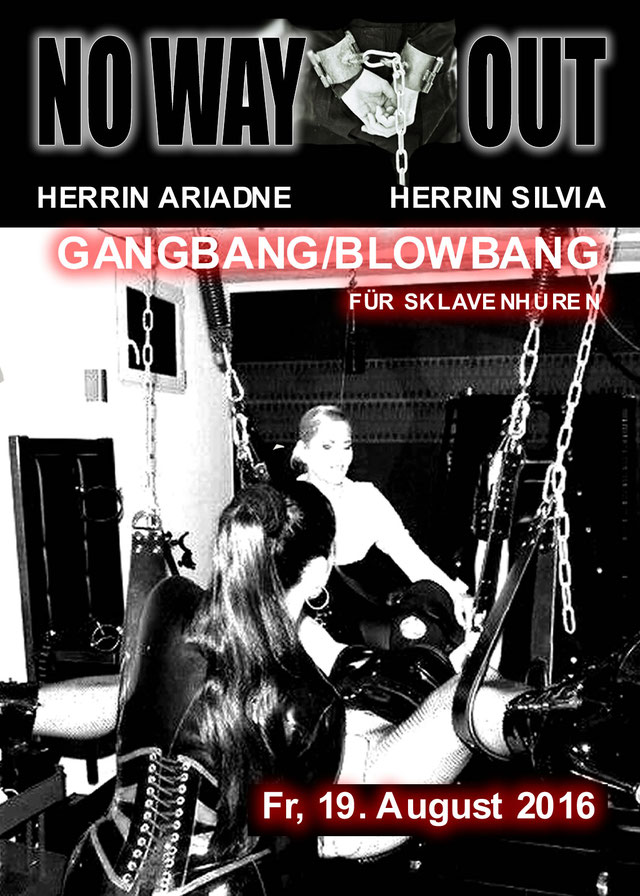 APPOINTMENTS IN MUNICH
I´ll be residing at BIZARRADIES in Munich-Pasing again August 01. - 05.
For appointment call +49 176-29497435 (mobile); +49 89 - 89 669 007 (landline) or email me: sessions@dominasilvia.com
August, 20th 2014
January, 7th 2014
SESSION REPORTS IN MY BLOG
amongst others: Toilet Training (English version now online)
December, 19th 2013
PHONE- AND WEBCAM SESSIONS
I offer phone- and webcam sessions. Contact me for further instructions via email: info@dominasilvia.com
March, 1st 2013
RUBBER FEELINGS